Can Varicose Veins be Treated?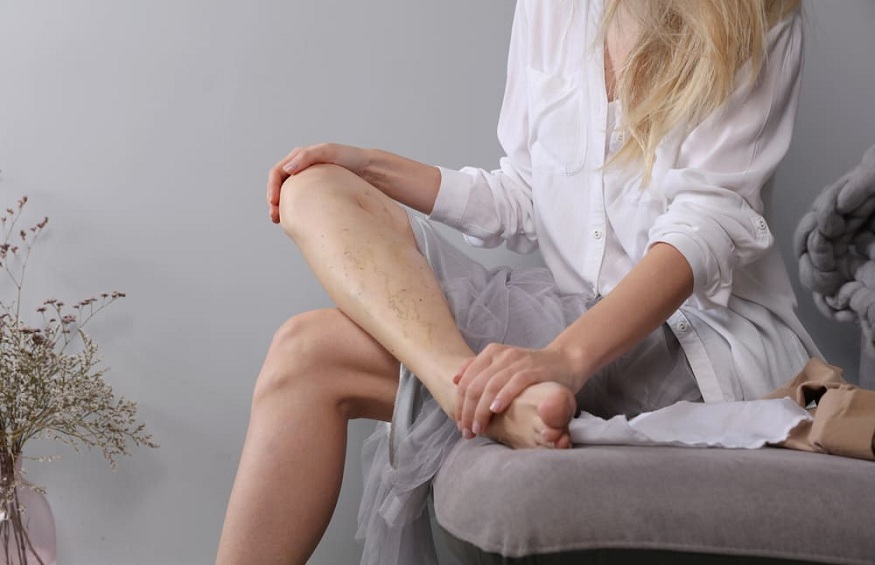 When discussing the issue of varicose vein treatment, it is first important to learn a bit more about what they are and what causes them.
Varicose veins are twisted, enlarged veins that tend to bulge under the skin. They appear lumpy and bulging and those affected by them may feel embarrassed or self-conscious. For some people, varicose veins are more than just an unsightly inconvenience; they can become painful and extremely uncomfortable. Whether they are painful or a cause of embarrassment, those affected by them often want to know what causes them and whether they can be treated appropriately.
What Causes Varicose Veins?
Varicose veins are caused by weak or faulty vein valves and walls; once they appear, they do not go away on their own. In healthy veins, the valves open to allow the blood to flow to the heart and then close to prevent this blood from flowing back. In veins that have weak walls or valves, the blood is allowed to flow backwards where it pools in the vein causing it to become enlarged and swollen. The vein valves and walls cannot be repaired once they have stretched or weakened.
The cause of weakened valves and vein walls is not always known, but there are some risk factors for the problem. These include, but are not limited to:
pregnancy
aging
being female
being overweight/obese
standing for prolonged periods of time
genetics
Female hormones are thought to relax vein walls which can cause weakening. Moreover, as people age, their veins may begin to lose elasticity, which can affect the valves. Those who are overweight or obese may be more likely to suffer with varicose veins because of the increased pressure on the veins. Standing for long periods of time can also increase the risk for varicose veins as this is when blood does not flow so easily.
Can Varicose Veins be Treated
Varicose veins cannot be cured, but there are some treatments that can help. A vascular surgeon can offer advice regarding the correct treatment for you if you are suffering, depending on the severity of your varicose veins. You might be advised to try at-home treatments if there is not too much pain or discomfort. Elastic stockings can help to improve circulation, but they are not ideal for those who would like their varicose veins treated purely for cosmetic reasons. These supportive stockings help to relieve swelling and discomfort, but it is not known if they can prevent varicose veins from worsening.
If you have a lot of pain and discomfort, your vascular surgeon may recommend a minimally invasive treatment such as sclerotherapy, where a solution is injected into the vein, causing the walls to stick together and the vein to die off. Another minimally invasive treatment is known as endothermal ablation whereby a catheter is inserted into the vein and then a laser is placed inside of it. The surgeon will deliver small bursts of laser energy that will heat up the vein until it seals shut. The surgeon can pull the laser along the vein, delivering these bursts of energy to close the entire vein.
If these treatments are unsuitable and the discomfort and pain from the veins is unbearable, surgery might be a recommendation. During surgery, the doctor will tie off the varicose vein before removing it.
Varicose vein treatments are covered under medical insurance, provided they are deemed medically necessary and not purely for cosmetic reasons. You will need to know the CPT codes, which you can get from your surgeon's office, or you can look them up easily on a website such as findacode.com.