Innovative BPH Treatment Options: HoLEP and Beyond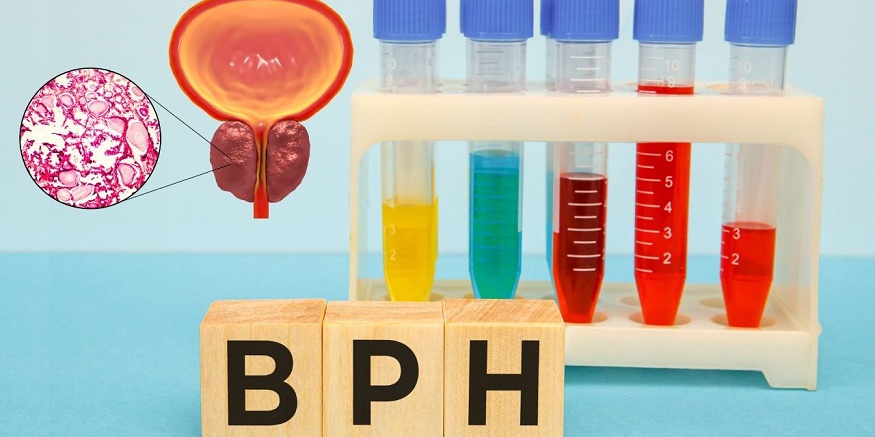 BPH,or Benign prostatic hyperplasia, is a prostate condition that becomes more prominent in men with age, especially in middle-aged and older men. While it can impact the quality of life for patients, modern revolutionary procedural treatments offer innovative, minimally invasive options for managing the condition.
These procedures, administered by experienced urologists, lead to reduced downtime, faster return to normal activities,and improved quality of life for men suffering from prostate enlargement, all while reducing the risk of urinary-related side effects associated with traditional surgical approaches.
1. Holmium Laser Enucleation of the Prostate (HoLEP)
HoLEPis a laser-based surgical procedure representing a remarkable advancement in treating BPH. The powerful, effective, and minimally invasive surgical procedure excels at removing excess prostate tissue, effectively alleviating urinary obstruction and related symptoms. What sets HoLEP apart is its ability to minimize bleeding by coagulating blood vessels during the process.
HoLEP treatment for enlarged prostate also carries a reduced risk of sexual side effects and offers a faster recovery period, often within weeks. Its long-term efficacy and durability in maintaining prostate size reduction make it a cost-effective choice for many men, and its adaptability for various prostate sizes further underscores its significance in enlarged prostate treatment. However, the treatment choice depends on evaluation by an experienced urologist based on individual patient factors, symptoms, and preferences.
2. iTind (Temporary Implantable Nitinol Device)
iTind, or Temporary Implantable Nitinol Device, is a relatively new and innovative treatment option for BPH. While it may not possess the tissue removal power of HoLEP, it offers several distinct advantages. The procedure takes about six days with immediate results.
Unlike other treatments involving cutting or vaporizing prostate tissue, the iTind procedure doesn't require tissue removal, making it preferable for patients concerned about tissue excision. The treatment entails inserting a temporary implantable device into the prostatic urethra, reshaping and stretching obstructive tissue over several days. It's a less invasive alternative to traditional surgical approaches, making it an attractive choice for many.
3. ReZum Water Vapor Therapy
Rezum is a minimally invasive water vapor therapy for the treatment of an enlarged prostate. The innovative procedure involves injecting sterile water vapor into the prostate, causing obstructive tissue to shrink. The treatment procedure offers swift improvement, effectively reducing urinary symptoms associated with an enlarged prostate, like frequent urination, urgency, weak urine flow, and incomplete emptying.
Rezum enhances the overall quality of life for men with an enlarged prostate. It's minimally invasive, avoids surgical incisions, and ensures a rapid recovery with minimal discomfort. Its adaptability to various prostate sizes makes it suitable for many patients. Rezum reduces or eliminates the need for ongoing medication to manage BPH symptoms for many. However, there's a need for an experienced urologist for proper diagnosis and effective treatment, all while maintaining dignity and well-being.
4. Optilume Treatment
Optilume treatment offers a non-surgical approach to address prostate enlargement symptoms. The innovative method involves using a drug-coated balloon to dilate the prostatic urethra, enhancing urine flow and relieving urinary symptoms. Unlike some surgical procedures, it does not require heating, cutting, or the removal of prostate tissue. The localized delivery of medication contributes to immediate symptom relief.
Typically, doctors perform this procedure on an outpatient basis. With Optilume treatment, patients experience a shorter recovery period compared to more invasive surgical interventions. The approach is ideal for reducing inflammation and inhibiting the regrowth of obstructive tissue. However, consulting with an experienced urologist is crucial to determine the most suitable strategy for addressing BPH based on an individual's condition, symptoms, and preferences.
Embrace the Power of Revolutionary BPH Treatments with a Skilled Urologist
Revolutionary procedural treatments for prostate enlargement offer a path to enhance the quality of life while minimizing side effects significantly. These innovative approaches are attractive for those seeking to bypass the challenges associated with medications, post-operative catheters, or urethral trauma.
However, identifying an experienced urologist is indispensable to navigating this transformative journey successfully. Their expertise ensures accurate diagnosis, effective treatment, and the wisdom to choose the best path toward lasting relief, preserving dignity and well-being.