What to expect during a laser hair removal treatment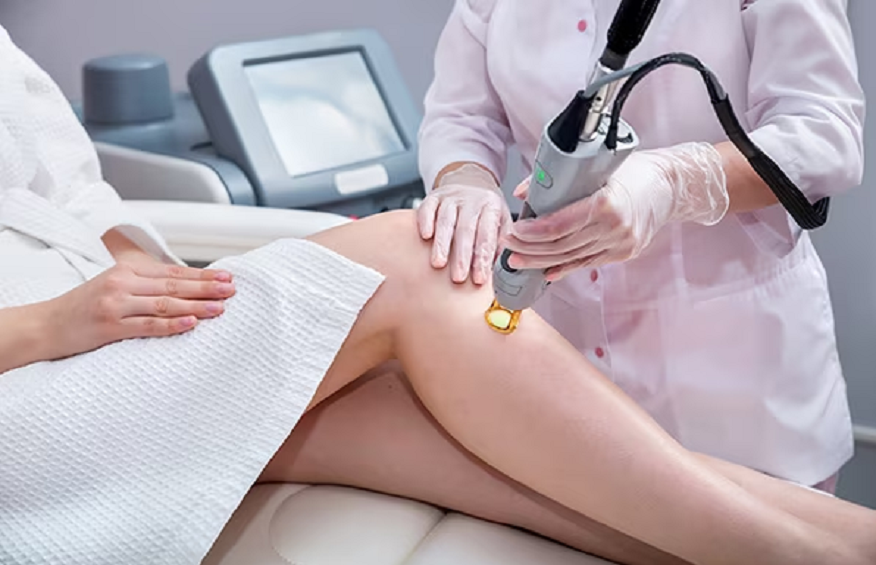 Laser hair removal has become an increasingly popular option for those seeking a long-term solution to unwanted hair. Whether you're tired of constant shaving, waxing, or plucking, laser hair removal offers a safe and effective method to achieve smooth, hair-free skin. If you're considering undergoing this treatment, it's essential to understand what to expect during the process. In this article, we'll walk you through the various aspects of a typical laser hair removal treatment, from the consultation to post-treatment care.
Initial consultation
Before scheduling a laser hair removal session, you'll likely have an initial consultation with a trained professional or a licensed technician. During this consultation, the technician will assess your skin and hair type, discuss your medical history, and determine whether you are a suitable candidate for the procedure.
Certain factors, such as skin tone and hair color, can influence the effectiveness of a laser hair removal treatment. Tanning also affects the safety and effectiveness of laser hair removal, so it's essential to be upfront and honest during this assessment.
Preparation for laser hair removal
Do not pluck, wax or use any hair removal lotions for weeks before your appointment. These all interfere with the hair follicle's growth cycle. The hair follicle needs to be in the anagen phase in order to be targeted by the laser. Disrupting the follicle can make the laser hair removal treatment ineffective. However, shaving does not have this effect. 
On the day of your laser hair removal session, you should arrive with clean and freshly shaved skin in the area to be treated.
Avoid sun exposure and tanning beds for several weeks before the treatment.
On the day of treatment, you should also avoid using creams, lotions, or any products that may interfere with the laser's ability to reach the melanin in your hair follicles within your skin's pores.
That said, the laser hair technician may allow you to use a lidocaine cream to help numb the area before treatments. This can be useful for laser treatments in areas that are sensitive, such as the bikini area. Speak to your treatment provider before using this solution.
The laser hair removal treatment procedure
During the laser hair removal treatment, you'll be provided with protective eyewear to shield your eyes from the intense laser light.
The technician will then apply a cooling gel or use a cooling device to lower the temperature of the treatment area, so as to enhance your comfort during the procedure.
The laser emits a highly concentrated light that is absorbed by the pigment (melanin) in the hair follicles. It can feel hot. However, this process damages the hair follicles and inhibits future hair growth.
Sensations and pain management
Many people wonder if laser hair removal is painful. The level of discomfort experienced during the treatment can vary from person to person, depending on factors such as skin sensitivity in the treatment area, or a person's own pain tolerance.
Most patients describe the sensation as a mild stinging or snapping feeling, similar to the snap of a rubber band against the skin. However, the discomfort is generally tolerable, and the cooling measures taken by the technician help to alleviate any potential pain.
Duration of the treatment
The length of each laser hair removal session depends on the size of the treatment area.
For smaller areas like the upper lip or underarms, the procedure may take only a few minutes. Larger areas, such as the back or legs, may require up to an hour.
The number of sessions needed for optimal results varies. Most individuals require multiple treatments spaced several weeks apart to target hair in different growth cycles.
Laser hair removal aftercare
After the laser hair removal session, you may experience some redness or mild irritation in the treated area. This is normal and should subside within a few hours to a couple of days.
Applying aloe vera gel or a soothing cream can help ease any discomfort.
Avoid exposure to direct sunlight and tanning beds for a few weeks after the treatment, as your skin will be more sensitive to UV rays.
Hair shedding
In the weeks following the treatment, you may notice that the treated hair begins to shed. This is a positive sign that the laser is effectively targeting the hair follicles.
However, you should avoid plucking or waxing the hair during this time. Instead, you can gently exfoliate the skin to help the hair shed naturally.
Results and maintenance
While laser hair removal provides long-term reduction in hair growth, it's essential to understand that it may not completely eliminate hair permanently.
Most people experience a significant reduction in hair growth after several sessions, and any regrowth tends to be finer and lighter.
Maintenance sessions may be necessary in the future to maintain the desired results.
Laser hair removal is safe, effective and relatively easy to tolerate
Laser hair removal is a safe and effective option for achieving smooth, hair-free skin. Understanding the process and what to expect during a laser hair removal treatment can help you make an informed decision and prepare for the best results.
With proper preparation and aftercare, laser hair removal can be a life-changing solution, freeing you from the hassle of constant shaving or waxing and leaving you with silky-smooth skin.
Always consult with a qualified technician or medical professional to ensure that laser hair removal is suitable for your specific skin and hair type.