MorningStar Vaber Offers Tips on Training for Your First 5K Race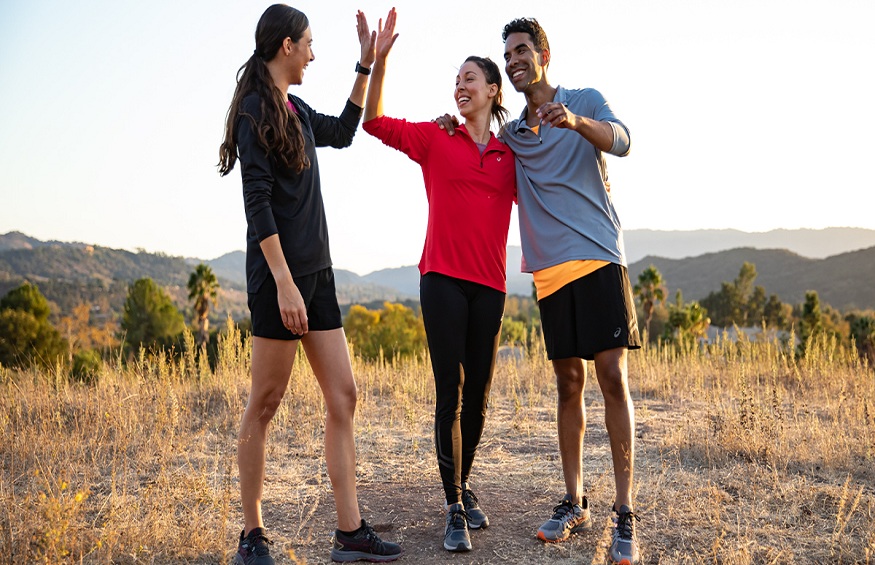 MorningStar Vaber is an Urgent Care Radiologic Technologist with more than 10 years of working experience. She is a Medical Program Instructor teaching Medical Assistants, Patient Care Technicians, as well as Basic X-ray skills, and an MRI Technologist. Over the years she's earned a reputation for going above and beyond the call of duty in terms of patient care.
In her free time, she is an avid runner and frequently participates in ultra and half marathons as well as 5-kilometer races. The standard 5K run is a common distance for new and casual runners. We asked MorningStar Vaber what advice she would give to anyone just starting out who wanted to run a 5K course.
MorningStar Vaber Offers Tips on Training for Your First 5K Race
MorningStar Vaber says the Mayo Clinic recommends a seven-week training period to take a beginner with zero experience to the point where he or she should be able to safely complete a five-kilometer run. "I agree that is a reasonable amount of time," MorningStar Vaber says, "for a healthy person to get into the condition they need to be in for this kind of run."
Know Your Goals & Abilities
For a start, you should have a realistic idea of how quickly you expect to complete the run. Are you running for the competition, for fun, or for some kind of charity event? If you've never run before, a realistic goal might be to complete the run in under 40 minutes.
Be Kind to Yourself
If you're new to this sort of activity, you want to push yourself some but not so much that you learn to hate running. Running is among the cheapest and simplest forms of exercise, and keeping it up can be great for your health. So, allow yourself to walk some if that's what it takes for you to complete the course.
Find the Right Breathing Pattern
Your breathing should follow a pattern. It's best to breathe through your nose if you can, but this can be tough short of lots of practice. You want to hold your gut in somewhat, but not so much that it constricts your diaphragm.
Mind Your Posture/Form
Remember, you can hurt yourself out there, MorningStar Vaber reminds us. It's important to keep your spine comfortably erect. Try not to come down on your heels too much as that can create serious trouble for your lower back. Try to keep your arms, hands, shoulders, and face relaxed to save precious energy.
Support Your Efforts With Nutrition
After your workouts, it can be tempting to "reward" yourself with fast food or a treat. Resist the urge to undo all your hard work with unhealthy food. Eat food that will help you recover from your workouts and that will help your body respond with the muscle growth and cardiovascular development you need to become a stronger runner.
Don't Ignore Pain
Pain is a warning that something may be wrong. If it's a knee, your back, or a hip, don't keep running on it. If it's abdominal, press the sore spot and slow down until it feels better. If you hurt yourself, your work will go to waste.
Make it Fun
Bring some music along with you. Remember to appreciate the outdoors, and put a smile on your face. It will make a big difference!