What are the 5 Ps of Healthcare Marketing?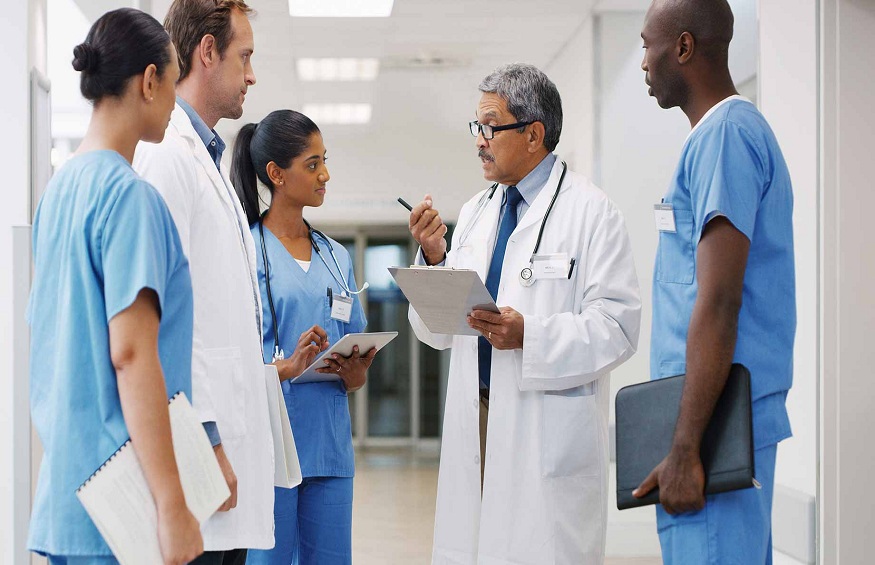 The 5 P's in healthcare marketing refer to a model of patient-centered marketing in which the emphasis is on people, problems, products, places, and promotion.
The "5Ps" can be applied to various aspects of healthcare marketing, such as:
1. People (patient)
Patient-centered marketing is a marketing approach that focuses on understanding the needs of patients. Patient-centered marketers use communication strategies to design products and services that directly address these needs.
This communication often includes advertising, promotion, healthcare marketing & SEO, sales training, public relations, and other communication tactics tailored for different audiences.
2. Problem (patient problem)
Marketers identify the problems patients are experiencing by using market research, conducting interviews with physicians and nurses to understand their concerns about prospective products.
Remember that physicians buy products for their patients while considering price, branding, product benefit, and efficacy. Marketers should thinkabout whether or not a product solves a problem and if it can be indicated for the correct patients before investing in research and development.
3. Promotion (patient promotion)
Patient promotion refers to marketing products to patients or "getting the word out" about your company's product offerings. For example, some pharmaceutical companies send free samples of their drugs to physicians to prescribe them to their patients.
This strategy helps promote the company's product while also providing tangible benefits to patients by reducing out-of-pocket costs and improving adherence, among other things.
4. Product (patient products)  
Products are what healthcare marketers offer patients. A hospital might develop services like smoking cessation programs or wellness lectures to help patients maintain good health.
5. Place (patient places)
Marketers must also consider where their products are being purchased or prescribed by physicians. For example, a company might choose to advertise in local medical journals so that when doctors are considering which products to use, they'll think of the firm's services.
Marketing mix & the 5 Ps
The marketing mix is another broad framework for understanding marketing strategies. It can be helpful to apply the five P's of healthcare marketing to this model since it helps marketers consider all elements of their communication efforts.
When marketers promote their products to patients or market their services in healthcare marketing, it'sessential to keep the five Ps in mind. Marketers should promote products that solve patients' problems by leveraging their unique features and benefits.
Healthcare marketers use the 5Ps model for their marketing campaigns to increase brand awareness among healthcare consumers while also increasing market share. A model is a comprehensive tool that marketers can use to develop their marketing plans.
Parting Shot
The 5 Ps of healthcare marketing is an invaluable tool for healthcare marketers. However, it'sessential to keep in mind that all of the elements within this model must be tailored to each situation.
Marketers need to understand their product and who they're trying to reach with their message. The problem to solve, the service provided, and how they communicate their message to the target audience.
The 5Ps of healthcare marketing have proven to be an excellent framework for marketers to develop their campaigns. Rather than focusing on one element within this model, marketers should consider all aspects when creating strategies for reaching healthcare consumers with their services.