How Can Sylfirm X Give You More Younger-Looking Skin?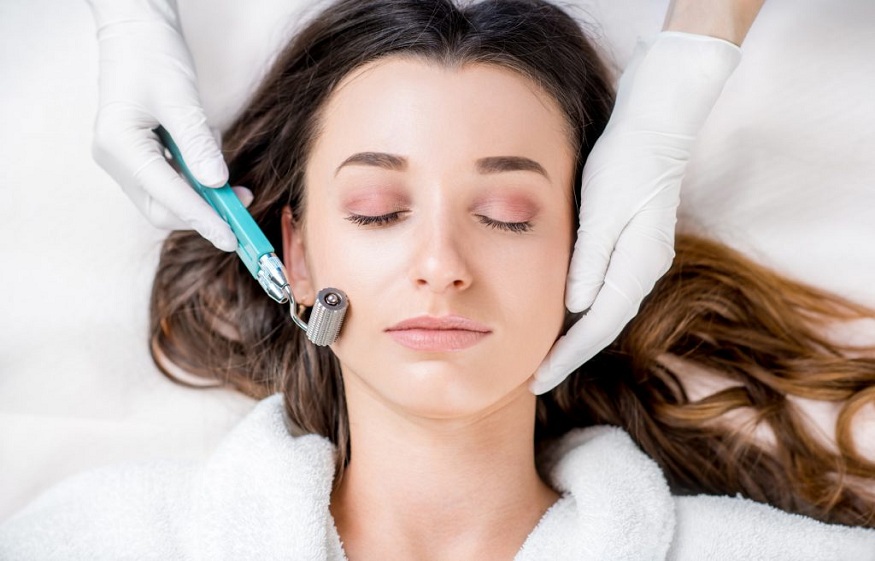 Skin problems are common in individuals of all ages, ethnicities, and skin types. They may develop skin problems like pigmentation, acne, or other skin conditions. Others who are not affected by such issues would still experience skin aging, which is unavoidable.
Whether you're a younger person with skin problems or an older person handling the aging process of your skin, the Sylfirm X could help.
What Is Sylfirm X Therapy?
Sylfirm X's advanced Repeated Ultra-short Pulse method treats both pigmentation and vascular lesions by targeting just the abnormal tissues and blood vessels. This process promises promising outcomes for a variety of skin issues, including melasma and acne scars, as well as skin tightening benefits using microneedles.
Sylfirm X for skin tightening uses a microneedle device with minimally invasive electrodes that generate an EM field that penetrates the layers of the skin. In contrast, conventional standard Radiofrequency micro-needle systems use Continuous Wave (CW), but Sylfirm X uses both Continuous Wave and Pulsed Wave technology. This allows cosmetic doctors to treat a variety of skin illnesses while personalizing the treatment to the individual requirements of each patient based on their skin state and type.
Sylfirm X is a cutting-edge radiofrequency micro-needle device that provides a non-invasive skin rejuvenation therapy. It stimulates collagen formation by using microneedles that produce RF heat radiation. It enhances skin tone and texture while also reducing creases, laxity, pore size, lines, and acne scarring.
How Sylfirm X Works
The Sylfirm X procedure works by focusing on the abnormal vessels that produce rosacea, melasma, and other dermal discolorations. Microelectrodes develop an electromagnetic field of energy that allows them to penetrate the dermal layer without causing tissue damage. The therapy is incredibly exact due to the built-in robotic design, which allows the electrodes to hit the correct depth.
Because micro-needling treatments may infiltrate all skin layers while being highly pleasant for patients, they are quicker and more effective. In the next version, Sylfirm X, there are eight alternative modes accessible, allowing practitioners to provide patients with tailored therapy sessions.
Radiofrequency micro-needles cause controlled microdamage, stimulating natural wound healing. This stimulates the biological systems that produce new collagen and elastin. These processes are often hindered by aging and environmental harm, as well as slower cell turnover and replacement rates. Sylfirm X boosts these processes, making your skin look and feel younger.
After inserting the microneedles into your skin, the gadget emits RF energy in heat form, which is transmitted directly into the dermis. Owing to the numbing effect, you may have a warm itching with minor pain. Following the treatment, a soothing mask or balm may be used.
Sylfirm X Treatment Downtime
Most folks have no to little downtime following the therapy. As a normal reaction, you may experience pinpoint bleeding, minor redness, and inflammation immediately after your treatment. These, however, might be addressed between 24 and 48 hours. SPF 30 sunscreen may be used to shield the skin from the sun.
The Advantages of Sylfirm X Treatment
Sylfirm X for skin tightening integrates the benefits of increased collagen production from both the micro-needle technology and radiofrequency radiation in a single treatment option. It requires little downtime, and everyday activities may be resumed immediately after treatment.
Sylfirm X therapy is suitable for all skin tones and kinds, and there is no danger of burning, scarring, or pigmentation if performed by a qualified, skilled practitioner. This micro-needling treatment gadget may be used on any region of the body or face. It is typically used on the face, neck, and chest, but it may also be applied to the skin of the thighs, belly, and knees.
Sylfirm X Treatment Results
For a few days after the procedure, you may have a sunburn-like feeling on your skin. The intensity of post-treatment swelling, redness, and skin tightening is determined by your skin's sensitivity and your cosmetic doctor's competence.