The Science Behind BB Creams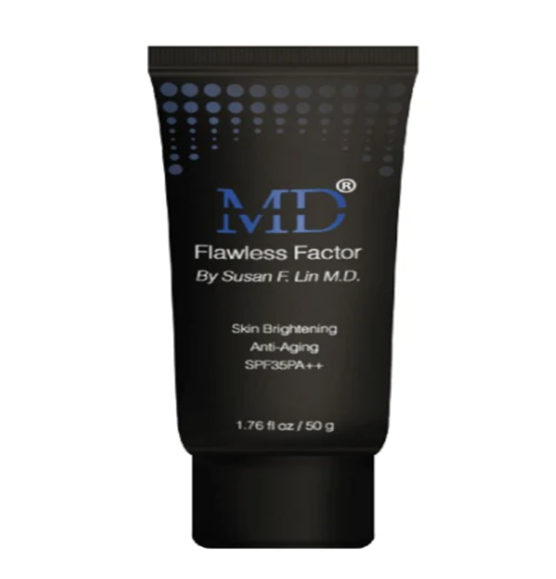 Now that the moniker has been decoded, what exactly is BB cream? While BB stands for "blemish balm" or "beauty balm," it offers more benefits than your typical colored face cream. BB creams are designed specifically to function as a three-in-one foundation. Together, foundation, primer, and moisturizer are the three components of a flawless complexion. Therefore, the answer to the question "what is BB cream" is your daily all-in-one foundation, condensing three tasks into one. Hooray!
When Korean women demanded alternatives to traditional foundations, which were too heavy and thick for their changing beauty preferences, BB Creams emerged onto the Korean cosmetics scene. Even while BB creams are lighter than typical cream foundations, they nevertheless provide medium to full coverage.
Try a best selling BB cream if you want to reduce the number of skin care products in your morning regimen. BB cream, often referred to as blemish balm or beauty balm, is a type of cosmetic designed to provide hydration, anti-aging benefits, and SPF protection for the skin.
What Advantages Does BB Cream Offer?
How should BB cream be explained? It is a complete skincare solution. In a single bottle, you get the benefits of two or three different products. This shows that you are not only saving time but also money.
Here are three additional justifications for picking a BB cream as your base.
All-encompassing, multitasking therapies
BB creams are cosmetics and skincare items in one. From a single application, many items can help your skin.
They combine the benefits of a tinted moisturizer with those of an anti-aging moisturizer and an SPF skin care product, according to many makeup artists and beauty experts.
You'll apply fewer products and chemicals on your skin and save time because BB creams can have a combination of healthy components, including mineral SPF with zinc oxide and titanium dioxide, skin-plumping hyaluronic acid, vitamins, and antioxidants.
Go On Light and Look Natural
With a BB cream, your coverage will always be light and dewy, never thick or cakey. Additionally, BB cream is simple to apply with your fingertips, which enables the product to dissolve into the skin for hassle-free makeup application.
BB creams are light enough to be used beneath a layer of conventional foundation for people who need additional coverage.
Cover blemishes and imperfections without irritation
Experts advise using a BB cream if you have acne-prone skin and need to cover up blemishes. BB cream formulas frequently contain calming minerals that are helpful for addressing pimples.
The product's lighter texture, which lets the face breathe, and its shorter ingredient list will also help skin that is prone to acne, the author says.
Up to 40 distinct compounds can be found in a normal drugstore brand of BB cream, which is better than the 70+ ingredients that can be found in separate moisturizers, foundations, and sunscreen.
Applying BB Cream
Have you tried using BB cream but weren't able to understand the hype? When it comes to applying this "beauty balm," practice makes perfect, and once you've mastered the technique, you'll feel like a true pro. Follow along below as we walk you through applying BB cream step-by-step!
Step 1:
Start by dabbing a dime- to a nickel-sized portion of the formula onto the back of your hand. You shouldn't apply BB Cream on your face like a thick paste. Instead of feeling like a thick layer of frosting, it serves as a thin foundation veil.
Step 2:
Start by dabbing the formula onto your cruelty-free flat brush, then delicately dotting it all over your face. The forehead, chin, cheeks, and nose are the key areas to focus on. Your BB Cream dots will be more uniformly distributed if you do this.
Step 3:
Apply your BB Cream all over your skin in circular motions using your kabuki brush. Instead of pulling and smearing, you will tap and pat. Starting in the middle of your face, move outward. Make sure to lightly buff, mix, and buff some more when you reach your chin and neck area to avoid leaving a noticeable foundation line.
Step 4:
Take a moment to evaluate after applying and buffing in your initial layer of BB Cream. Are there any little imperfections, such as a scar, dark circles, or discoloration, that could use a little extra attention? If the response is affirmative, softly mix after adding a few more tiny dots. The addition of layers is more simple than their removal.
Are there any BB cream negative effects to be careful of?
In general, BB creams are a great option for those looking for a foundation with added advantages. However, before buying a product, you might want to think about potential drawbacks:
They may make skin lighter. Some BB cream products lighten the skin; therefore, customers should carefully study the box to know what to expect before making a purchase. The wrong product choice might leave the skin looking drab and lifeless.
SPF protection might not be sufficient. Although BB creams include an SPF, experts claim they also give the impression of protection. As a result, BB cream users who prefer the sheer, barely-there coverage are less likely to apply enough of the product to get the SPF protection listed on the bottle. Makeup artists also advise using more SPF when going outside to address this.
For dry skin, the moisturizing benefit might not be sufficient. Consumers with dry skin may believe that the BB cream's moisturizing properties will fully hydrate their skin, but many experts caution that this is not always the case. Layer a moisturizer underneath the BB cream to solve this issue.
Wrapping Up
BB creams are not one of the most integral beauty products to be included in one's skincare regime. Turn to MD and get the best selling skin care products with high-quality formulations. While providing you with immense skin glow, they are excellent in nourishing your face to the core. Head to their website now and get your own BB cream today!