6 Tips for Choosing Running Shoes to Treat Foot, Ankle, and Knee Pain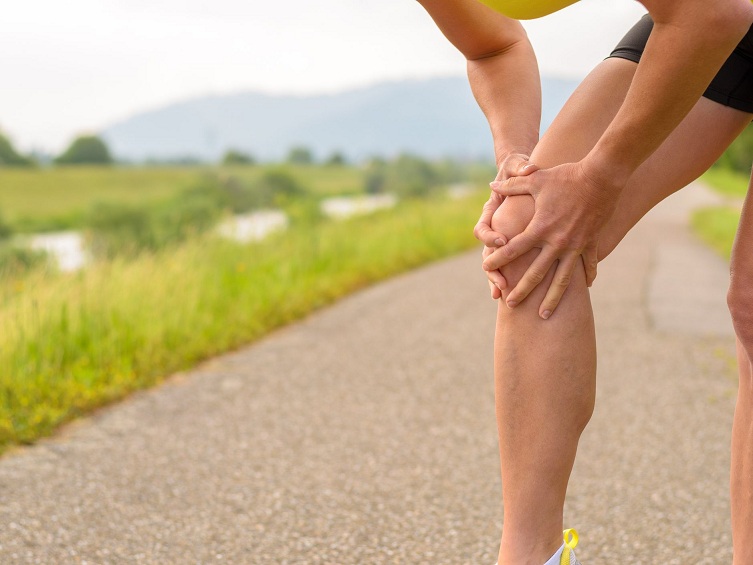 If you're dealing with foot, ankle, or knee pain while running, picking the right pair of running shoes can help you minimize the pain and ensure that you can stay healthy and active. To properly select running shoes to treat foot, ankle, and knee pain, follow these eight tips to choose the proper footwear.
1. Check The Outsole
The outsole of your shoe should fit snugly against your foot and shouldn't move as you walk or run. It should also match up to your arch: If you have flat feet, look for a thicker outsole. If you have high arches, look for a thin or rubber-like sole. Ideally, you should be able to wiggle your toes on both sides of your shoe—you don't want too much room.
Your physical therapy specialists can assess whether you need extra support based on how flexible your ankles are when standing. Physical therapists can often diagnose common running injuries just by looking at a patient's shoes; if they have an ankle injury, for example, chances are they need new shoes that won't put added pressure on their arch.
2. Look at the Heel Counter
A running shoe's heel counter refers to how much structure fits into that area of the shoe. If you have plantar fasciitis or other heel-related issues, choose a running shoe with a well-cushioned area around your Achilles tendon. The extra support will give you needed relief while also protecting against other problems that might arise from an ill-fitting pair of shoes.
However, if you are a typical runner who doesn't suffer from chronic foot ailments, you can use no-frills running shoes snug in length and width. It's also worth noting that there are many trail and road racing flats on the market for women who want additional support without sacrificing style or comfort. The shoes feature thicker heels and more structure in their design. These running shoes are typically more expensive than traditional sneakers but provide added stability.
3. Check if There is Enough Room in The Forefoot Area
Your feet swell with each step during a run, so it's crucial to select running shoes that give you enough room in the forefoot area. A cramped toe box will result in blisters and cause discomfort while running. An ideal fit is like holding an envelope between your big toe and second toe without crunching down too tightly.
To make sure the shoes fit properly before buying them, ask if you can try on different sizes within that brand until you find one that offers proper space in front of your toes. If possible, make sure there is at least half an inch (1 cm) worth of wiggle room, though three-quarters of an inch (2 cm) would be even better.
4. Consider If It Will Be Comfortable After Walking Around in Them
When you're going to be standing or walking around a lot, be sure your running shoes will remain comfortable after you've walked around in them. Also, remember that thin and light aren't always synonymous with comfort. The more flexible a shoe is, the less supportive it may feel. Not all comfort issues are detectable right away.
So try on several models of running shoes before making a final decision. Remember, great-fitting running shoes can help prevent injuries by providing extra cushioning and support where you need it most. If one foot feels significantly different from another, it might not beideal for your foot type or needs. You should never have to wear painful footwear!
5. Examine the Arch Support and Cushioning
The arch of your foot is a flexible structure made up of ligaments, tendons, and bones responsible for holding up your weight while you're on your feet. When you walk or run on hard surfaces, it can strain these structures, leading to pain in your heels or plantar fasciitis. Investing in running shoes with features like cushioning and proper arch support will help to alleviate discomfort. Orthotics may also be beneficial if you suffer from more severe conditions. Talk to your physical therapist or podiatrist about whether they would be helpful for you.
6. Purchase a Pair From an Expert Source
Don't rely on a salesperson to assess your needs if you have an injury. Runners seeking shoes for specific physical injuries should purchase their footwear from a physical therapist or other experts. A professional will help you select proper cushioning, arch support, and motion control. If you do visit a store where you can talk with staff members one-on-one, make sure they know what kind of injury you're trying to treat—and that they aren't just offering generalized advice. Many stores carry samples of high-quality running shoe models for customers to try out before purchasing.
Physical therapy experts may also recommend orthotics, providing better stability than insoles. Ensure these products are from a qualified podiatrist or another healthcare provider who has treated your condition successfully in the past; otherwise, it may not work as in the advert. These types of devices can cost up to $250—but if you get quality products, they could be worth every penny over cheaper knockoffs
Conclusion
Remember, when selecting running shoes for specific injuries, it's best to take your time and use these tips. The good news is that with proper care, you can treat your injury while still enjoying your favorite sport. You can seek guidance or book an appointment with physical therapy experts like Guidance Physical Therapy for a holistic look and customized solutions.