Why Delta-8 Is the Hottest Thing in Cannabis?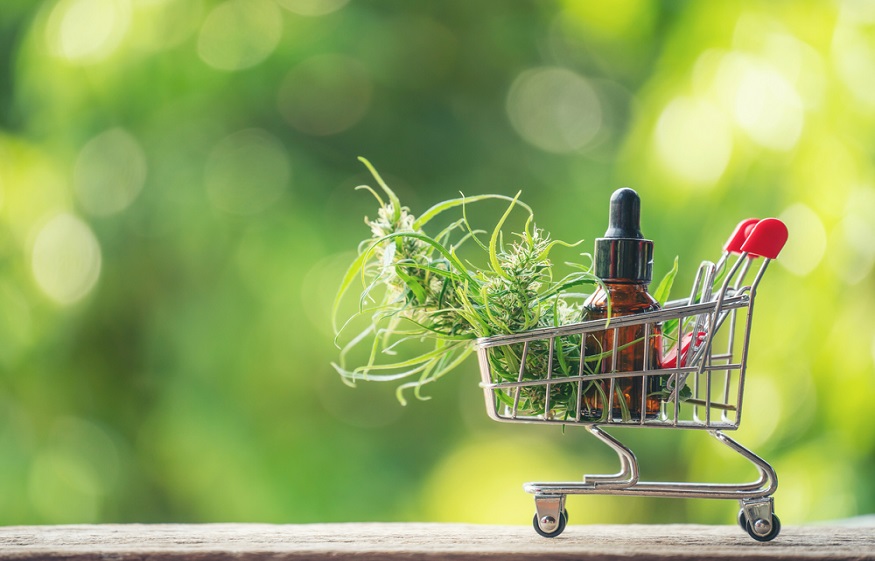 If you use cannabis in any form, you are probably aware that Delta-8 THC is the hottest thing going right now. Perhaps you've even used it yourself. At any rate, it seems like every CBD shop and cannabis dispensary has a full array of Delta-8 products. But why? What is all the fuss?
Delta-8 is essentially an open door to a legal high even in states that prohibit recreational marijuana use. At last count, there were thirteen states that still prohibited marijuana in any form. Among the thirty-seven states with legalized cannabis, eighteen restrict use to medical needs only. Yet in most of the prohibitionist states, CBD and Delta-8 are both legal.
Industrial Hemp and CBD
The key to legality is avoiding any plants or products that contain more than 0.3% THC. And by the way, that's Delta-9 THC. Any cannabis plants which THC levels exceeding that threshold are considered marijuana. Marijuana remains on the government's list of Schedule I illegal substances.
On the other hand, the 2018 Farm Bill legalized industrial hemp across the country. In order for a cannabis sativa plant to qualify as industrial hemp, it must still meet the THC threshold requirement. Legal hemp plants can be processed to create CBD oil which can then be utilized to create retail products. As long as those retail products do not exceed the Delta-9 threshold, they can be legally sold anywhere in the country.
The Delta-8 Component
So where does Delta-8 come in? Delta 8 THC is an isomer of Delta-9. It is easily created in a lab by subjecting CBD extracts to a simple four-step process. The resulting compound can be added to CBD products and sold on store shelves without issue.
Houston-based CedarStoneIndustry says that CBD extraction is a pretty simple process. Likewise, extracted CBD can be converted to Delta-8 THC in 18 hours or less. Depending on the chosen extraction method, it takes about a day or so to turn industrial hemp plant material into Delta-8 THC.
A Legal Loophole
At the current time, federal law does not address Delta-8 THC. Most state laws do not address it either. Therefore, manufacturers can take advantage of what is a clear loophole to manufacture and sell Delta 8. However, it may not last forever. The FDA strongly urges consumers to not use Delta-8 products. Meanwhile, states are starting to look at the possibility of more heavily regulating Delta-8.
From the consumer standpoint, Delta-8 THC creates a different kind of high. It is intoxicating, just as Delta-9 is, but in a different sort of way. Its effects are hard to describe to people who have not used it.
If there's a down side to any of this, it is the fact that the majority of Delta-8 is not extracted from raw plant material. Instead, it is manufactured in a lab. The problem is that manufacturers do not necessarily have to disclose their processes. They don't have to reveal the solvents and acids they use to convert CBD into Delta-8.
The result is that consumers don't know what they are really getting when they buy Delta-8 over the counter. Are the products safe? Are they pure? What kinds of chemicals have manufacturers introduced to create their Delta-8?
Consumers Want It
Delta-8 is the hottest thing in cannabis right now. Why? Because consumers want it. It represents a new kind of high, and a legal one, even in states that restrict or ban Delta-9 THC. Until federal or state lawmakers step in to regulate its production, you can bet Delta-8 will continue taking up a lot of space on store shelves.