The Ultimate Guide to Ashwagandha Plant Benefits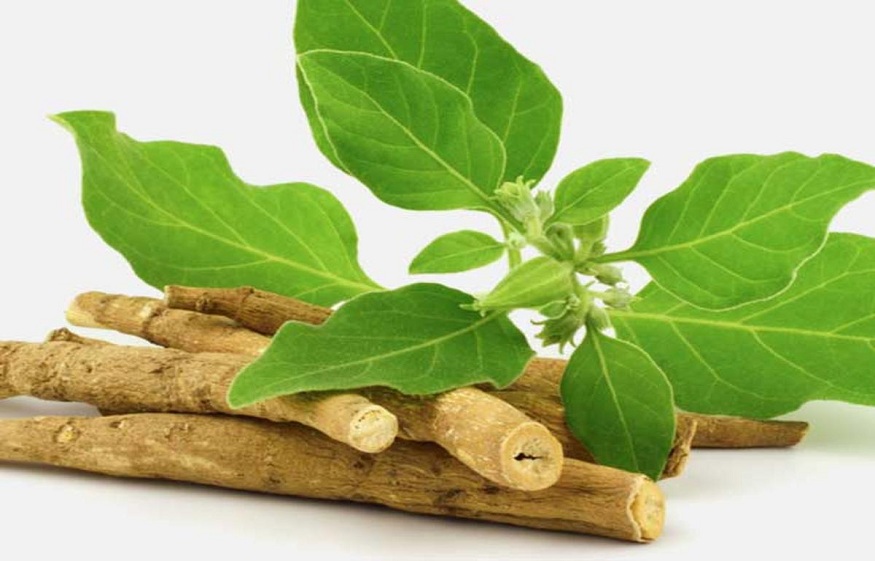 Ashwagandha (Withania somnifera) is an herbal supplement that has been used in traditional Indian medicine for centuries. It has a long history of use as an adaptogen, a substance that helps regulate stress and boost the immune system. Ashwagandha also promotes brain health and acts as an anti-inflammatory agent—both of which play an important role in neutralizing free radicals in your body.
Ashwagandha supports optimal thyroid function.
The thyroid gland is an important part of the endocrine system, which releases hormones to control several bodily functions. When this hormone-secreting gland becomes overactive and produces too many hormones, you have a condition called hyperthyroidism. If it doesn't produce enough hormones and can't keep up with your body's needs, you have hypothyroidism.
Ashwagandha helps with adrenal fatigue.
Adrenal fatigue is characterized by a decrease in energy, chronic fatigue, anxiety, and insomnia. It can affect people who have overworked their adrenal glands.
Ashwagandha is an adaptogen that helps the body adapt to stressors and supports healthy adrenal function. Ashwagandha Plant Benefits can help you manage your cortisol levels during times of stress so you don't burn out like an overworked engine or experience the same symptoms as those with adrenal fatigue (like feeling exhausted all the time).
Ashwagandha promotes a healthy sleep cycle.
Ashwagandha Plant is a powerhouse when it comes to promoting a healthy sleep cycle. Ashwagandha has been shown to help improve both the quality and quantity of sleep, which can be helpful in treating insomnia and other sleep disorders.
Ashwagandha helps with insomnia because it promotes a healthy circadian rhythm, which determines how much energy you have throughout the day. It also improves your body's ability to fall asleep faster and stay asleep longer by decreasing stress levels.
If you're looking for an herb that will help you fall asleep faster after a long day at work or school, ashwagandha plant may be right up your alley!Ashwagandha enhances immune function, decreases inflammation and increases immunity to infection.
Ashwagandha helps with stress relief and anxiety treatment.
Ashwagandha is an adaptogen, meaning it helps the body to adapt to stress. Stress can be caused by external factors like work and relationships, or internal factors such as hormones. Ashwagandha Plant Benefits has been shown to reduce levels of cortisol, the hormone responsible for releasing your "fight-or-flight" response when stressed out. Cortisol is naturally released when we are feeling stressed or anxious but too much can lead to depression and anxiety. By helping your body cope with stress more easily, ashwagandha can help improve your overall well-being and reduce symptoms of anxiety and depression.
Ashwagandha reduces cortisol levels by reducing stress in our lives.
Cortisol is a hormone that is released when we experience stress. When cortisol levels remain high, it can cause weight gain, muscle loss and fatigue. Ashwagandha reduces cortisol levels by reducing stress in our lives by decreasing your response to everyday stressors like work deadlines or traffic jams, which helps you stay healthy and happy all day long.
Ashwagandha plant benefits overall health!
Ashwagandha is a naturally occurring plant that has been used in traditional medicine since ancient times. In fact, it was the most popular herb in India before the Ayurvedic system of medicine was developed. It became so popular because it has many medicinal properties that can greatly improve your health.
The main ashwagandha plant benefits include:
It can help you to feel calmer under stress or pressure—this is great for people who often feel anxious or stressed out by their daily lives. By reducing your levels of stress hormones such as cortisol, ashwagandha promotes feelings of calmness and relaxation in the body.
It boosts immune function—Ashwagandha's antioxidant properties fight against free radicals in the body that cause oxidative stress on cells and tissues which leads to fatigue and other health problems over time (1). This means you can get sick less easily if you take this supplement regularly!
Conclusion
It's important to note that because of these powerful effects, it is possible to have too much ashwagandha in your system. If you are taking more than 500 mg per day, this may cause side effects such as nausea, vomiting, diarrhea and upset stomach. It's best to start with a lower dosage and work up slowly so that your body can adapt to the increased level of nutrients without becoming toxic.