Eyeshadow Look: Tips & Tricks To Create A Cut Crease Eyeshadow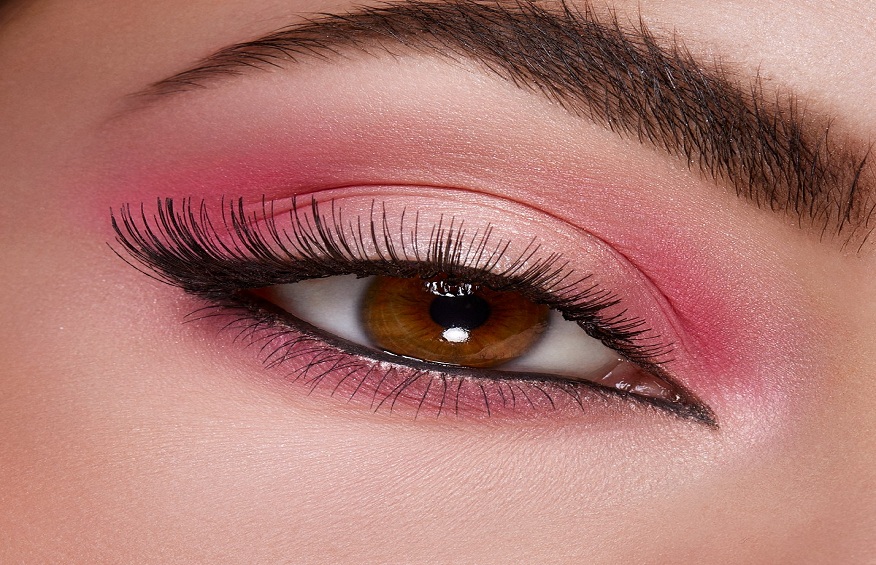 If you're an ardent follower of makeup trends, you must have come across the mesmerizing cut crease eyeshadow look. This stunning technique has taken the beauty world by storm, transforming traditional eye makeup into a masterpiece of sharp lines and striking contrasts. Whether you're a makeup enthusiast or a professional artist, mastering the art of creating a flawless cut crease can elevate your eye makeup game to new heights. In this comprehensive guide, we'll delve into the nuances of achieving the perfect cut crease eyeshadow look, exploring tips, tricks, and step-by-step instructions that will help you create a show-stopping gaze.
Understanding the Cut Crease Technique
Before diving into the intricacies of creating a cut crease eyeshadow, it's essential to grasp the fundamentals of this transformative technique. The cut crease is a makeup method that involves accentuating the crease of your eyelid with a contrasting shade, creating a sharp line that demarcates the lid's fold. This technique adds depth and dimension to your eye makeup, making your eyes appear larger and more defined.
Preparing Your Canvas: Essential Pre-Makeup Steps
Achieving a flawless cut crease eyeshadow look is not just about the application process; it begins with prepping your eyelids for the makeup journey. To ensure a smooth and long-lasting finish, start by gently cleansing your eyelids and applying a primer. Priming helps create a uniform base for your eyeshadow, preventing creasing and ensuring vibrant color payoff throughout the day.
Selecting the Perfect Eyeshadow Palette
Picking the right eyeshadow palette is crucial for creating a captivating cut crease look. Opt for a palette that offers a diverse range of shades, including a blend of matte and shimmery colors. For a classic cut crease, choose contrasting hues that allow for a pronounced distinction between the crease and the lid.
Mastering the Art of Cut Crease Application
The key to mastering the cut crease technique lies in precise application and seamless blending. Begin by applying a transition shade across your entire lid, using gentle back-and-forth motions to create a seamless gradient. Next, carefully outline your crease using a matte shade that contrasts with the transition color, ensuring a sharp and defined line.
Intensifying the Cut Crease Effect
To intensify the cut crease effect, apply a light, shimmery shade to your lid, ensuring it contrasts with the crease color. This step adds a dazzling pop to your look, accentuating the contrast and drawing attention to the defined crease. Ensure that the transition between the shades is flawlessly blended for a polished and professional finish.
Highlighting and Defining the Brow Bone
Completing your cut crease eyeshadow look involves highlighting and defining the brow bone. Use a light, shimmery shade to accentuate the brow bone, adding an illuminating touch that enhances the overall eye makeup. This step helps create a captivating contrast, elevating the elegance and sophistication of your cut crease.
Perfecting the Look: Tips for Flawless Execution
Executing a flawless cut crease eyeshadow look requires precision and patience. To ensure impeccable results, practice the technique regularly, allowing yourself time to refine your skills and experiment with various color combinations. Additionally, invest in high-quality brushes and tools that facilitate seamless blending and precise application, contributing to a professional and polished finish.
Embracing Creativity: Customizing Your Cut Crease Look
While the classic cut crease is undeniably captivating, don't hesitate to infuse your unique creativity into the technique. Experiment with different color combinations, textures, and finishes, allowing your artistic expression to shine through. Explore unconventional shades and innovative techniques, embracing the freedom to customize your cut crease look according to your personal style and preferences.
Maintaining Long-Lasting Perfection: Tips for Eyeshadow Longevity
To maintain the pristine perfection of your cut crease eyeshadow look throughout the day, consider employing a few tried-and-tested techniques. Set your eyeshadow with a reliable setting spray to ensure long-lasting wear and prevent smudging or creasing. Additionally, avoid excessive touching or rubbing of your eyes to preserve the immaculate finish of your meticulously crafted cut crease.
Exploring Variations: Adapting the Cut Crease for Different Occasions
The versatility of the cut crease technique allows for its adaptation to various occasions and settings. Whether you're aiming for a glamorous evening event or a subtle daytime look, customize your cut crease to suit the specific ambiance and dress code. Experiment with bolder or softer shades, adjusting the intensity and drama of the crease to align with the mood and theme of the occasion.
Celebrating Your Unique Style: Confidence and Self-Expression
As you embark on your cut crease journey, remember that makeup is an art form that enables self-expression and individuality. Embrace your unique style, allowing your cut crease look to reflect your personality and creativity. Approach each application with confidence and enthusiasm, celebrating the beauty of self-expression and the transformative power of makeup artistry.
Conclusion
Mastering the art of creating a captivating cut crease eyeshadow look demands patience, practice, and a keen eye for detail. By understanding the technique, selecting the right products, and embracing your creative flair, you can elevate your eye makeup to a whole new level of sophistication and elegance. Let your cut crease be a testament to your artistic prowess and an expression of your personal style, allowing your gaze to captivate and mesmerize with every glance.