7 Factors That Are Disturbing Your Sleep
A good night's sleep is essential for maintaining overall health and well-being, yet various factors can disturb our slumber. We'll explore several common sleep-disturbing factors — such as bright lights, temperature fluctuations and caffeine consumption — and provide solutions to overcome these challenges. Investing in the best mattresses can play a significant role in improving sleep quality, and understanding how to navigate these issues will lead you to more restful nights. Join us as we delve into the world of sleep and uncover the secrets to achieving the rejuvenating rest your body and mind deserve.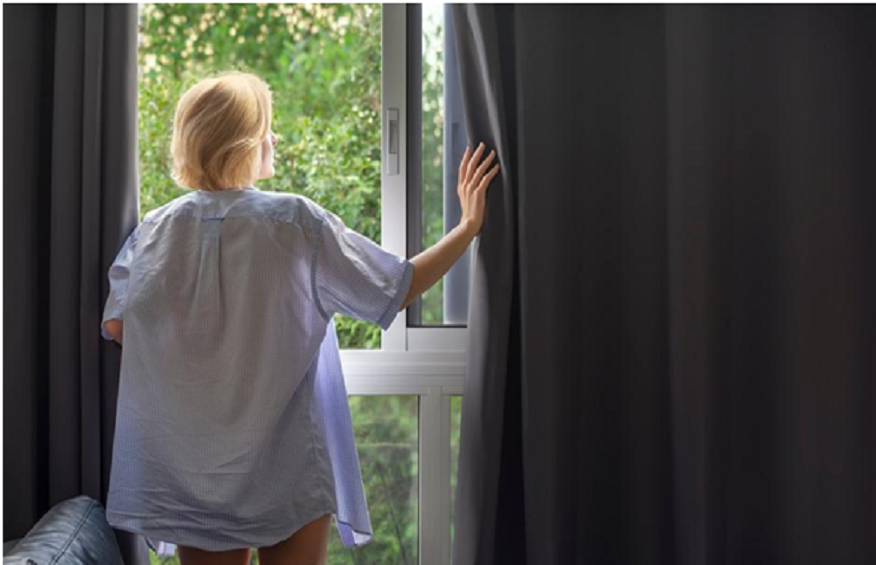 1) Navigating Noisy Nighttimes
Noisy nights can wreak havoc on your sleep quality. The culprits might be external, like traffic or noisy neighbors, or internal, such as a snoring partner or a ticking clock. Regardless of the source, our brains continue to process these sounds even while we slumber, potentially causing disruptions in our sleep cycles. To ensure a peaceful night's rest, it's essential to address these auditory disturbances.
Here are some great ideas to help you manage and sleep through nighttime noise. Soundproofing your bedroom, using earplugs or investing in a white noise machine can help drown out unwanted sounds. Additionally, cognitive behavioral therapy (CBT) techniques can be beneficial in managing your response to nighttime noise, allowing you to sleep more soundly despite any disruptions. By taking proactive steps to reduce noise and improve your reaction to it, you'll be on your way to a more restful sleep experience.
2) Battling Bright Lights
The impact of light on our sleep is significant, as it directly influences our body's circadian rhythm. When exposed to bright lights, especially in the evening, our sleep patterns can be disrupted. One common source of sleep-interfering light is blue light emitted by electronic devices. Utilizing electronic devices prior to bedtime can have an adverse impact on your capacity to drift off and remain asleep during the night.
To combat the effects of bright lights, consider implementing solutions such as blackout curtains or sleep masks to create a darker sleeping environment. Limiting screen time before bed is also essential in reducing blue light exposure. Instead, try using red or warm light in the evening, which can encourage sleepiness and help you wind down more effectively. By addressing these light-related factors, you'll be better equipped to enjoy a restful night's sleep.
3)Taming Temperatures
Both your body's temperature and that of your sleeping environment can considerably influence the quality of your rest.Unsurprisingly, cooler room temperatures often promote better sleep, as they help your body maintain its optimal sleeping temperature. Ensuring that you're comfortable throughout the night is crucial for a restful slumber.
For an optimal sleep setting, think about employing fans or air conditioning systems to maintain a cool bedroom atmosphere, particularly in the hotter seasons. Opting for breathable bedding made from natural fibers can also help regulate your body temperature. If you're someone who overheats during the night, cooling pillows can be an excellent solution. By taking these steps to tame your sleeping environment's temperature, you'll be setting the stage for a more peaceful and refreshing night's rest.
4)Mitigating Mattress Mishaps
An uncomfortable mattress can be a significant factor in restless nights, as different sleep styles require different types of support. The quality, firmness and age of your mattress can all play a role in how well you sleep, making it essential to choose the right mattress for your individual needs and preferences.
Selecting the ideal mattress involves considering factors such as body weight, preferred sleeping position and any specific pain or discomfort issues. For example, Nectar mattresses offer a comfortable and supportive sleep surface that caters to a wide variety of sleepers. By investing in a mattress that suits your unique needs, you'll be taking an essential step toward improving your overall sleep quality and mitigating mattress-related disturbances.
5)Calming Caffeine Consumption
Caffeine, when consumed late in the day, can significantly disrupt your sleep patterns. Its long half-life means that it remains in your system for several hours after consumption, potentially interfering with your ability to fall asleep and stay asleep throughout the night.
To better manage your caffeine consumption, consider limiting your intake during the hours leading up to bedtime. This might involve cutting back on coffee, tea or other caffeinated beverages in the evening. Instead, opt for caffeine-free alternatives like herbal teas or warm milk, which can help promote relaxation and sleepiness. By being mindful of your caffeine intake and making a few simple adjustments, you'll be better equipped to enjoy a restful and undisturbed night's sleep.
6)Dealing with Disruptive Devices
Electronic devices, such as smartphones and tablets, can stimulate the brain and disrupt sleep. One reason for this is that the light emitted from screens interferes with melatonin production, a hormone that plays a crucial role in promoting sleep. By reducing screen time before bed, you can help ensure a more restful slumber.
Incorporating screen-free bedtime routines, such as reading a book or practicing relaxation techniques, can be beneficial in preparing your body for sleep. If using electronic devices before bed is unavoidable, consider utilizing "night mode" features available on many devices, which reduce blue light exposure and minimize its impact on your sleep. By managing your device usage and embracing healthier bedtime habits, you'll be better equipped to overcome sleep disturbances caused by disruptive devices.
7)Managing Mental Mayhem
Stress, anxiety and racing thoughts significantly impact falling asleep and staying asleep. To combat these mental challenges, relaxation techniques, such as mindfulness and meditation, can be incredibly beneficial in promoting better sleep. Introducing a relaxation routine during the pre-sleep period can slow your racing thoughts and prepare your body for rest. This might involve deep breathing exercises, gentle stretching or guided meditation. Additionally, maintaining a regular sleep schedule is essential in regulating your body's internal clock, further contributing to improved sleep quality. By addressing mental mayhem with these strategies, you'll be another step closer to enjoying more restful and rejuvenating nights.
Unlocking Uninterrupted Slumber
We've explored what can disturb your sleep and by implementing the solutions provided, you can address each of these challenges, significantly improving your sleep quality. Prioritizing your sleep health is essential for overall well-being, and we hope you find this information valuable in your journey toward uninterrupted slumber. Take action today and invest in the restorative power of a good night's sleep — your mind and body will thank you.