Which cleanser should I choose according to my skin's needs?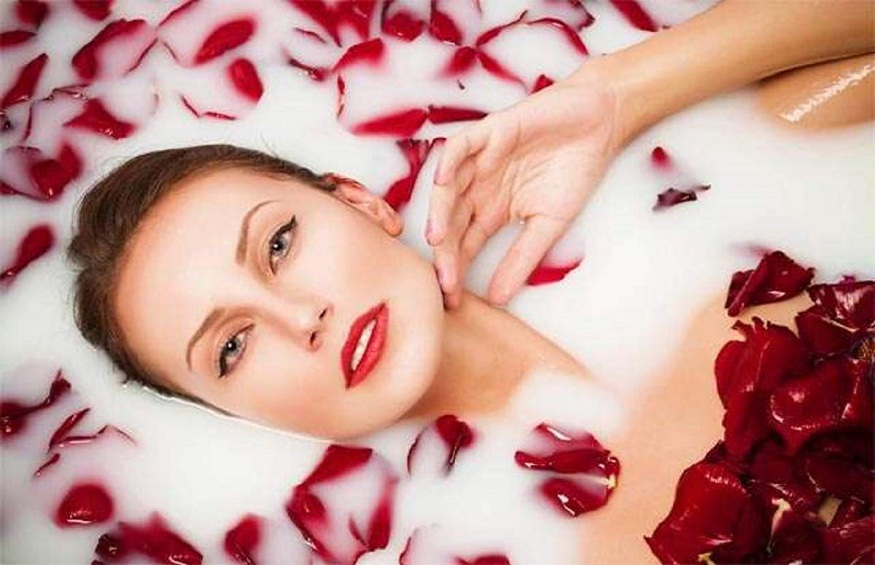 Facial cleansing is the first step towards beautiful skin. It frees the epidermis from toxins and impurities (pollution, dust, etc.) accumulated throughout the day, thus leaving it perfectly clean and ready to receive its day and night care, which will be better assimilated and more effective. In the face cleansers department, the choice is wide: foaming cleanser, washing gel, lotion, cleansing milk, micellar water, oil… It's not easy to know which one will best suit your skin type.
However, when choosing your facial treatments, only one criterion matters: the needs of your skin. Whether we are talking about cleansers, serums or creams, the properties and formulas of cosmetic products differ depending on your skin type. Its characteristics can also change from one period to another in your life, or according to the seasons, which requires you to constantly readjust your beauty routine to meet the needs of your face or your body as closely as possible.
To see more clearly, here are some ways to choose your facial cleanser according to your skin type.
My skin is prone to blemishes
Does your skin often have small skin imperfections, such as blackheads, white cysts, red pimples, or even acne? Is it prone to shine and difficult to mattify, even with makeup? It has all the characteristics of combination to oily skin. To regulate sebum production and not worsen hyper seborrhea, you need a purifying facial cleanser that gently resurfaces your skin, without attacking it, and which treats imperfections. The Foam Micro Peeling RADIANCE BOREALwill be your best beauty ally: its flagship active ingredients, the Siberian olive tree and 100% natural salicylic acid act in duo to exfoliate, purify and moisturize the skin. Salicylic acid refines the skin texture day after day, and the Siberian Olive tree, packed with vitamins A, C and E, restores radiance to the face. An anti-pollution active supplement their action to protect the skin, forming an invisible film that prevents impurities from entering the pores.
The Micro-Peeling Foam exfoliates, purifies and regulates excess sebum
Your skin is reactive and tends to redden whatever beauty products (cleansers, creams, makeup, etc.) are used? Does it feel tight throughout the day, seems dry and has fine lines from dehydration? You should avoid soap, cleaning brush-type accessories – which attack the skin – as well as cleansers that rinse with water because the latter can accentuate the imbalances of the epidermis. Your facial cleanser must above all respect the fragility of your skin. Micellar water, which cleanses very gently, is ideal for taking care of your face. Formulated around an exceptional active ingredient, arctic cotton, ICE PURE Crystalline Mi cellar Water cleanses without attacking and soothes the most sensitive skin. Arctic Cotton also has moisturizing and detoxifying properties thanks to its high mineral content: in just one step, it replenishes dry skin with water and gives it the comfort and suppleness it lacked. You find a baby's skin!
Do you live in an urban environment and impurities, pollution, make-up and sebum tend to clog your skin and give rise to slight imperfections? Find clean, unified skin with ICE PURE Fondant Cleanser , a cleansing gel formulated from 96% natural ingredients. Its non-foaming cleansing base gently frees the face of toxins, the complexion becomes clear and luminous again.
My skin lacks radiance
Is your complexion desperately dull, are you often told that you look bad and look tired? It's time to act with ECLAT BOREAS Micro-Peeling Foam , a vitamin -enriched face cleanser! Its unique concentration of vitamin C, provided by the Siberian olive tree, gives a real boost to the face. We have associated it in this extraordinary treatment with the first cyclical acid of natural origin, from a small berry in North America, to eliminate dead cells that dull the skin and restore it to its original beauty. This cleansing foam, with its airy texture and its delicate fruity scent, is very pleasant to use. A perfect product for skin looking for radiance!
My skin is masculine
What about facial cleansers for men? Male skin does not have the same characteristics or the same needs as female skin. They are generally thicker and the sebaceous glands are larger in number and size. The production of sebum is therefore greater than in women, and has a number of consequences: the pores are dilated and easily clogged, the skin tends to shine, or even to have imperfections. The Polar teams have created a unique treatment for you, the Anti-Shine Facial Cleanser special men! Its soap-free formula gently cleanses: it eliminates excess sebum and leaves the skin supple, soft and comfortable, without tightness. Its star active ingredients, Classifications Antarctica, a polar algae, and glycerin prepare the skin for shaving and restore the natural hydration of the epidermis. Apply the purifying cleanser morning and evening to wet skin, massage lightly and rinse with water