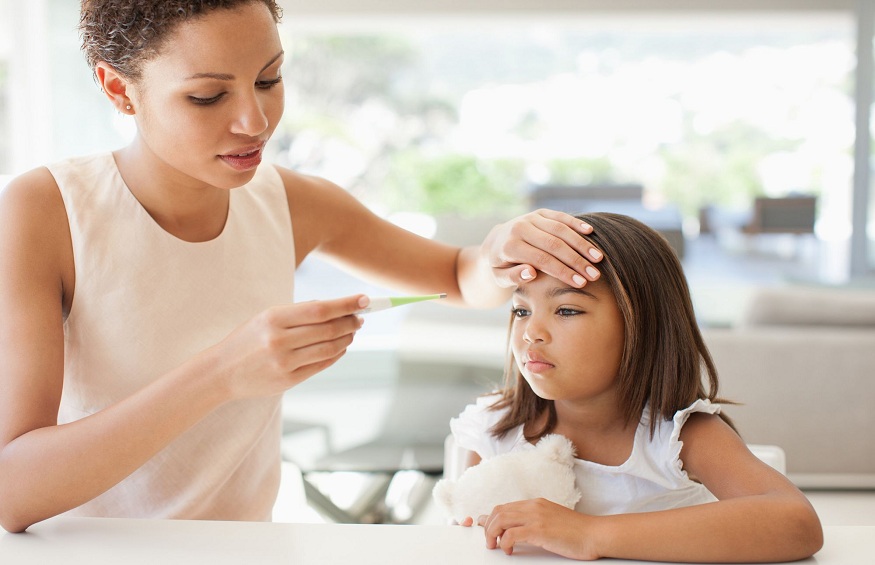 Reye's syndrome is a frequently fatal disease that affects the liver and brain in children. Popularly associated with taking aspirin, it is actually due more to infections and metabolic problems.
Reye's syndrome is a disease first described in the early 60s in 21 Australian children. It consisted of rapidly progressive encephalopathy with liver failure. It is a simultaneous failure of the liver and a brain disorder that rapidly progresses to seizures and coma. It is an alteration of the mitochondria, which are regions inside the cells responsible for metabolism. Specifically, they are responsible for the manufacture of energy from sugars. Reye's disease is frequently fatal, mainly affecting children between 2 and 12 years of age. 
Reye's syndrome and its relationship with aspirin
In their description, the authors did not refer to the relationship with aspirin. There was speculation about a possible relationship with viral diseases such as influenza and chickenpox from the first cases. In 1980, in the United States, cases of Reye's syndrome were associated with the ingestion of aspirin by patients, since up to 94% of the patients had taken this well-known drug, and the picture was reminiscent of the salicylate poisoning. Consequently, avoidance of acetylsalicylic acid was recommended in children in the US, a recommendation that soon spread worldwide. 
However, there is some controversy over this recommendation from health authorities since many children diagnosed with Reye's syndrome never received aspirin. 
The percentage of those affected who had taken it was highly variable in other countries, an average of 30%, so a cause-effect relationship between Reye and aspirin has never been fully demonstrated. In addition, the definition of Reye's syndrome is somewhat vague, and its symptoms are compatible (or confused) with other diseases such as certain metabolic disorders (Reye-like or similar to Reye's syndrome), such as defects of the beta-oxidation of fatty acids, Zellweger syndrome, or abnormalities of the urea cycle.
The incidence of Reye's syndrome has decreased since the 1980s and has practically disappeared. This has convinced some authors of its relationship with aspirin, but it has also vanished from countries where Reye's syndrome was present, and aspirin was never commonly used in children. 
Therefore, some experts believe that the early and correct diagnosis of some metabolic diseases has more to do with the disappearance of this disease than children who do not take aspirin.
The theory about the causes of Reye's syndrome is that the body responds in an abnormal way to some infections such as the flu or chickenpox, damaging its mitochondria, especially in the liver and brain. The mitochondria are a part of the cell responsible for creating energy through glucose. One of the reasons that make this syndrome so feared is that children affected by Reye are infants previously healthy. 
However, some data suggest that they could be children with subclinical metabolic disorders that, when faced with a certain stimulus such as an infection, could become unbalanced, triggering Reye's syndrome.
In children with risk factors for Reye's syndrome, perhaps aspirin or other drugs (metoclopramide, zidovudine, valproic acid, antiemetics) could enhance this damage. The hypoglycemia by hepatic injury and increased toxicity not released by the liver would advance the problem.
In Reye's syndrome, there are undoubtedly factors related to metabolism. Some diseases such as fatty acid oxidation defects can present with the same symptoms as Reye's syndrome, so it is believed that a percentage of children diagnosed with Reye's could have an intermediate metabolism disease, such as Reye's. Fatty acid oxidation defects, carnitine deficiency, or acyl-coenzyme A dehydrogenase deficiency.
Also, some poisonings, such as aflatoxin or mushroom poisoning, can give similar pictures due to liver failure. Hence, it is important to reach a correct diagnosis of the disease, despite the difficulty that exists to specify it.