How to Build the Perfect Circuit Training Workout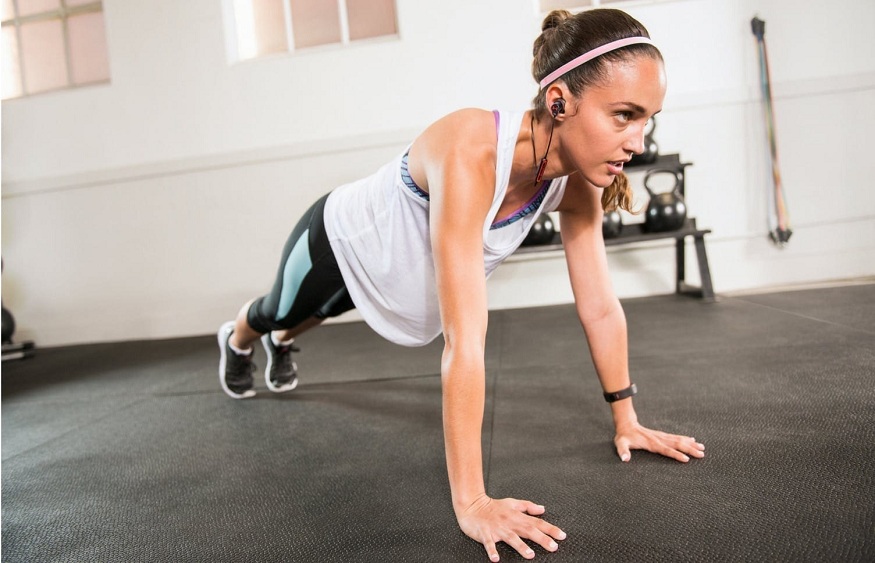 Imagine an exercise routine that is both cardio and strength-building, gives you that great daily workout and takes just 30 minutes? The phrase "circuit training" is frequently used by fitness experts, publications, gyms, and exercise classes.  In this article we will discuss what circuit training really means and how to build the perfect circuit training workout.
What is Circuit Training?
Circuit training is a style of exercise that involves switching quickly between multiple exercises to target various muscle groups. This form of training is perfect for people who want a short but powerful, all-body workout. Circuits typically consist of 8–10 exercises, however this may vary depending on the objectives, the amount of time available, and the participants' degree of strength and endurance.
Benefits of Circuit Training
Improves muscular endurance
The body's capacity to continue exercising for an extended amount of time is known as muscular endurance. With circuit training, you typically complete many repetitions or reps of each type of exercise. Although initially it might be tough to complete, your stamina levels will eventually build which will enable you to continue the workout for extended periods of time feeling drained out.
Increases strength and muscle growth
Depending on the circuit you choose to follow, you can expect to have stronger muscle endurance along with better muscle growth. Lifting moderate to heavy weights encourages better muscle growth. They could also complete the circuit by doing a high number of repetitions to the point where he/she is unable to do another rep.
Improves heart health
Many people choose circuit training over conventional training simply because it combines cardiorespiratory and strength training. A high heart rate is maintained right throughout the entire circuit as there is little or no downtime in between workouts. Stamina levels are heightened, providing added core strengthening. This type of exercising is known to be especially good for the heart.
Offers a full body workout
Circuit training uses a range of exercises to give you a full-body workout rather than breaking up your workouts over the course of the week to focus on different muscle groups. You typically alternate between several muscle groups as you progress from one workout to to another.
It is time efficient
Circuit training allows you to work out effectively even when there are time constraints. There are few or no breaks during a session and allows you to complete your workout in a shorter space of time. Most circuit training sessions last only 20 to 30 minutes. Studies have shown that circuit training can help you increase both your core strength and cardiorespiratory fitness in a shorter period of time compared to conventional training methods.
How to Create a Circuit Training Workout
Step 1 — Set a time limit
Setting a time limit can help you decide how many circuits you can complete within that time period. Circuit training is usually between 10 and 45 minutes. By shortening the time span, you may have to workout harder to complete the exercise routine.
Step 2 — Pick an upper body exercise
Pushups and dips are effective excercises for an upper-body workout. Chin-ups, push ups and dips are great excercises to include in your upper body exercise routine. Although they might be somewhat difficult to complete during the initial part of the training, its just a matter of time before your stamina and endurance build up will help you get through the exercises.
Gym equipment are also a great addition to include in the routine. And can help you get better at challenging exercises such as tricep dips and chin-ups. As your strength increases, you can move on to using pulley stations, weights, or resistance bands to create varying degrees of difficulty.
Upper-Body Circuit Training Exercises:
Circuit 1: Shoulder press
Circuit 2: Bent-over row
Circuit 3: Standing dumbbell curl
Circuit 4: Triceps dip
Circuit 5: Push-up
Circuit 6: Russian twist
Step 3 — Pick a lower body exercise
Pick exercises that will work every part of your lower body, just like you did with the upper body. For every round of exercise, you can change the moves or carry on with the same ones. Lower-Body Circuit Training Exercises:
Circuit 1: Forward lunge or walking lunge
Circuit 2: Sumo squat
Circuit 3: Calf raise
Circuit 4: Hamstring curl on a Swiss ball
Circuit 5: Deadlift
Circuit 6: Superman
Step 4 — Pick a compound exercise
Although lifting weights is a great workout, you can increase your heart rate if you incorporate some total-body exercises into your circuit training program. These compound exercises can be repeated by picking on one type of exercise or by repeating all six of them.
Compound Circuit Training Exercises:
Circuit 1: Jumping lunge
Circuit 2: Mountain climbers
Circuit 3: Thruster (squat to shoulder press)
Circuit 4: Barbell clean
Circuit 5: Bench hop-over
Circuit 6: Single-arm kettlebell swing
Step 5 — Add in one minute of max-effort cardio
According to research, frequent cardio exercise is a good strategy to increase cardiorespiratory fitness. To add to your circuit training program, choose your favorite aerobic exercise and give it your all for one minute.
Cardio Circuit Training Exercises:
Circuit 1: Running
Circuit 2: Jumping rope
Circuit 3: Rowing
Circuit 4: Cycling
Circuit 5: Uphill jogging
Circuit 6: Stair climbing
Step 6 —  Rest for a minute
Rest for a minute or two and allow your pulse rate to come down, thereafter repeat your circuit as many times as you would want to get a full exercise.
In conclusion,
In recent years, circuit training has become increasingly popular due to its many benefits. It is a total-body workout that involves switching between several exercises with little or no rest in between. Combining aerobic and strength exercise can support weight loss, increase muscle endurance and strength, and also improve heart health.
It's also a terrific workout for people who have trouble staying motivated or are pressed for time but still want to be in shape. You can start circuit training at the best gym in Dubai