How Habit Journals Can Change Your Behavior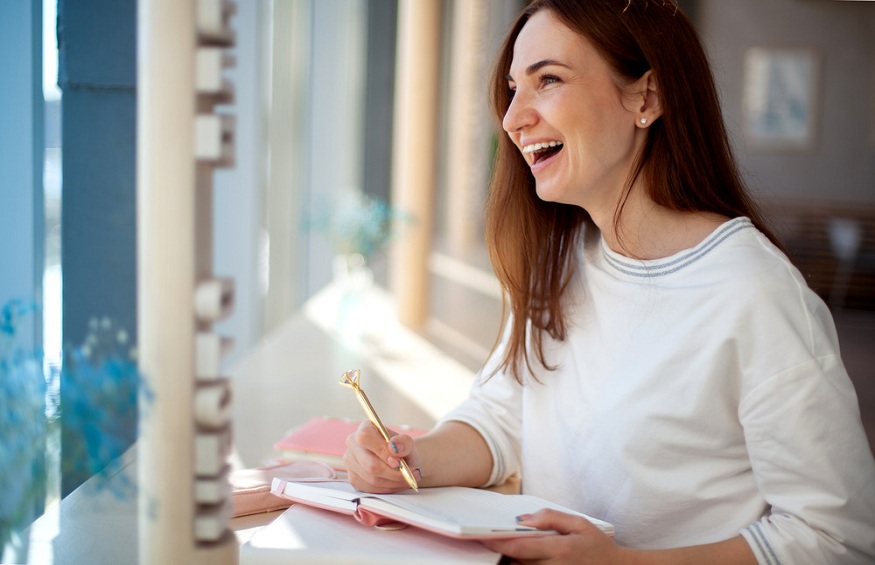 Setting goals to become more productive, healthier, or simply to grow as individuals is something that most of us have done at some stage in our lives. Sometimes though, and despite our best intentions, we lose track of our progress. We become demotivated and fall back into old habits. This is where habit journals come in.
Understanding Habit Journals and Their Benefits
A habit journal is a tool that helps you monitor your daily routines and behaviors, making it easier to spot patterns, identify challenges, and celebrate successes. Some habit journals are simple, like a checklist or a diary, while others are sophisticated digital apps that provide analytics and insights. Regardless of the format, the experts at Next Level Daily say that they all serve the same purpose: to help you establish and maintain healthy habits.
The following are some benefits of using a habit journal:
Accountability: When you track your habits, you hold yourself accountable. This makes it harder to slip back into old patterns and encourages you to stay consistent.
Motivation: Seeing your progress over time can be incredibly motivating. You'll be more likely to continue working on your habits when you see tangible results.
Self-awareness: Habit tracking helps you identify strengths and weaknesses, enabling you to make informed decisions about the habits you need to focus on.
How Habit Journals Facilitate Behavior Change
Here are some of the key ways habit journals support positive change:
Establishing new habits: Starting a new habit can be daunting. However, tracking your progress and breaking the process down into manageable steps can make it much easier to tackle. This wayyou're more likely to stick to your new routine and make lasting changes.
Breaking bad habits: Just as habit journals help you build good habits, they can also assist you in breaking the bad ones. By monitoring your behavior and identifying triggers, you can devise a plan to replace negative habits with healthier alternatives.
Reinforcing positive behaviors: Consistently tracking habits allows you to see the impact of your actions on your overall well-being. This reinforcement can solidify your commitment to maintaining positive behaviors.
Choosing the Right Habit Journal for You
The following are some factors to consider when choosing a habit journal:
Simplicity: If you're new to habit tracking, starting with a simple and straightforward tool like a checklist or a journal might be the best option.
Customization: Make sure the journal you choose allows you to tailor it to your specific goals and habits. This will ensure that it's relevant and useful to your journey.
Data visualization: Some people find it helpful to visualize their progress through graphs, charts, or other visual aids. If you're one of them, consider a digital app that offers these features.
Tips for Effective Habit Tracking
To get the most out of your habit journal, follow these tips:
Be consistent: Track your habits daily to ensure accuracy and maintain momentum.
Be realistic: Set attainable goalsand don't try to change too many habits at once. Overwhelming yourself can lead to burnout.
Reflect on your progress: Regularly review your habit journal to celebrate successes, identify areas for improvement, and adjust strategies as needed. This reflection will help you stay focused and committed.
Share your journey: Consider sharing your habit tracking journey with a friend or family member. This can provide additional motivation and supportas well as foster a sense of accountability.
Stay patient: Remember, lasting change takes time. Don't be too hard on yourself if you experience setbacks. Use your habit journal to learn from them and keep pushing forward.
In conclusion, incorporating a habit journal into your daily routine can be a game-changer when it comes to behavior modification.