Getting Fit Without the Gym: The Power of Calisthenics and Body weight Work outs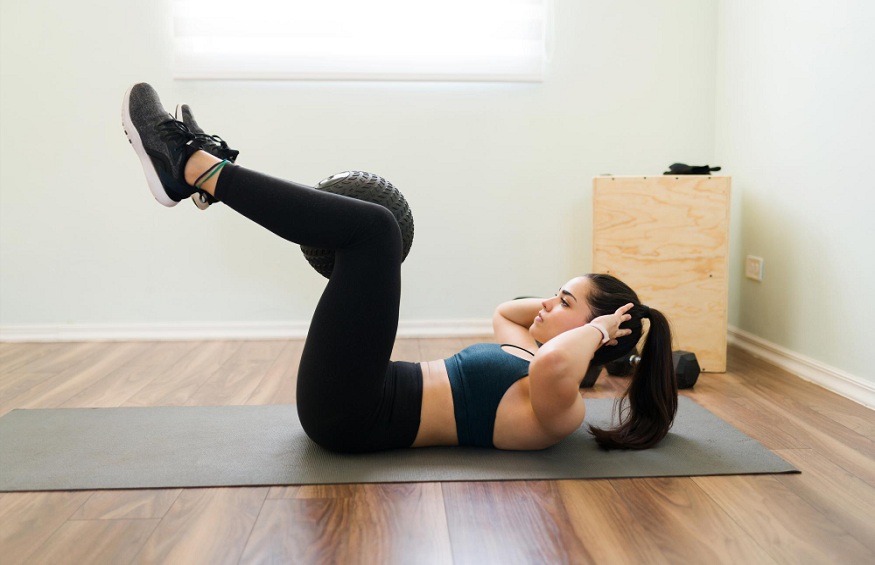 In today's fast-paced world, finding time to hit the gym can be a challenge. The good news is that you don't need fancy equipment or a gym membership to get fit and build a strong, healthy body.
Calisthenics and bodyweight workouts offer a practical and effective alternative, allowing you to achieve your fitness goals while enjoying the flexibility of exercising wherever and whenever you choose.
What Are Calisthenics and Bodyweight Workouts?
Calisthenics is a form of exercise that relies on using your own body weight as resistance. It incorporates a wide range of movements and exercises, including push-ups, pull-ups, squats, lunges, planks, and more.
The primary goal of calisthenics is to build strength, flexibility, and endurance without the need for weights or specialized equipment.
Bodyweight workouts, on the other hand, encompass a broader category of exercises that includes yoga, Pilates, and various forms of bodyweight training, including calisthenics. These workouts focus on improving strength, balance, and flexibility, often emphasizing functional movements that mimic everyday activities.
Benefits of Calisthenics and Bodyweight Workouts
Convenience: One of the most significant advantages of calisthenics and bodyweight workouts is their convenience. You can perform these exercises virtually anywhere, whether it's at home, in a park, or during a business trip. All you need is enough space to move comfortably.
Cost-Effective: Forget expensive gym memberships and equipment. With calisthenics and bodyweight workouts, you won't incur any additional costs. It's a budget-friendly way to stay fit.
Versatility: Calisthenics and bodyweight workouts can be adapted to suit various fitness levels, from beginners to advanced athletes. You can modify exercises to increase or decrease intensity as needed.
Functional Fitness: These workouts promote functional strength by focusing on movements that improve your ability to perform everyday tasks effectively. This functional fitness can enhance your overall quality of life.
No Need for Bulky Equipment:Calisthenics back workout and bodyweight exercises develop lean, toned muscles without adding bulk. If your goal is a more streamlined physique, these workouts are an excellent choice.
Improved Flexibility and Mobility: Many bodyweight exercises incorporate stretching and flexibility components, helping you maintain or improve your range of motion.
Sample Bodyweight Workout Routine
Here's a simple bodyweight workout routine that you can do at home or in a nearby park:
Warm-Up: Begin with a 5 – 10-minute warm-up, including light jogging or jumping jacks to get your heart rate up.
Push-Ups: Perform three sets of 10 – 15 push-ups to target your chest, shoulders, and triceps.
Bodyweight Squats: Do three sets of 15 – 20 squats to work your quadriceps, hamstrings, and glutes.
Plank: Hold a plank position for 30 – 60 seconds to engage your core and improve stability.
Lunges: Complete three sets of 12 – 15 lunges per leg to strengthen your legs and improve balance.
Cool Down: Finish with a 5 – 10 minute cool-down, including stretching exercises to improve flexibility.
Tracking Progress
To track your progress, keep a workout journal to record the number of repetitions and sets you complete for each exercise. As you become more comfortable with your routine, gradually increase the intensity by adding more repetitions, sets, or more challenging variations of exercises.
Places to Workout
Calisthenics workouts can be performed in a variety of locations, offering the flexibility to exercise almost anywhere. You are not limited to where you can exercise as there is not much equipment to worry about.
With calisthenics and bodyweight workouts, there really is no excuse to miss a beat. Keep fit while on vacation is some nice exotic location or at the local park in your area.
Here are some common places where you can go and do calisthenics workouts:
Parks and Outdoor Spaces
Public parks with open areas, benches, and playground equipment are excellent places for calisthenics workouts. You can use benches for step-ups, swings for hanging leg raises, and open grassy areas for various bodyweight exercises.
At Home
Your living room, backyard, or garage can become your personal calisthenics gym. You don't need much space or equipment to get a full-body workout.
Gym
Many fitness centers have designated areas for calisthenics and bodyweight exercises. These areas are equipped with pull-up bars, parallel bars, and sometimes even gymnastic rings.
Beaches
The beach provides a unique workout environment with soft sand that adds an extra challenge to your exercises. The shoreline can serve as a natural spot for push-ups, burpees, and sprints.
Community Centers
Some community centers offer outdoor calisthenics parks, featuring a variety of bodyweight exercise stations suitable for all fitness levels.
Sports Facilities
Athletic tracks, stadiums, and sports fields often have areas where you can perform calisthenics exercises, such as bleacher steps for step-ups or incline push-ups.
Urban Environments
Cityscapes can be your workout playground. You can use street signs, benches, and even scaffolding structures for exercises like dips, incline push-ups, and hanging leg raises.
Indoor Health and Fitness Centers
If you prefer a controlled environment, consider indoor gyms that offer calisthenics classes or have dedicated bodyweight exercise areas.
Travel Locations
Even when you're on the road or traveling, you can find suitable locations for calisthenics workouts. Many hotels have fitness centers, and nearby parks or outdoor spaces can serve as your workout spot.
Remember that safety is essential when choosing your workout location. Ensure that the surface is stable and safe for your exercises and be mindful of your surroundings to avoid any potential hazards. With calisthenics, the world becomes your fitness playground, allowing you to stay active and fit wherever you go.
Frequently Asked Questions
Here are the most asked questions that we see online from users who are looking for information about calisthenics.
Is calisthenics good for any level?
Calisthenics is suitable for individuals of all fitness levels. Beginners can start with basic exercises like push-ups, squats, and planks and gradually progress to more challenging movements. Advanced practitioners can perform advanced variations and combine exercises to create intense workouts. It's adaptable and can be tailored to your current fitness level.
Can you lose weight with calisthenics?
Yes, calisthenics can be an effective way to lose weight. Calisthenics workouts can burn calories, improve metabolism, and build muscle, all of which contribute to weight loss. However, to achieve weight loss, it's important to combine calisthenics with a balanced diet and a consistent exercise routine.
Can you get in shape and build muscle with calisthenics?
Absolutely! Calisthenics can help you get in shape and build lean muscle mass. Many bodyweight exercises target major muscle groups and promote strength and definition. By progressively increasing the difficulty of your exercises and incorporating progressive overload, you can effectively build muscle with calisthenics.
How soon can you see results with calisthenics?
The timeline for seeing results with calisthenics varies depending on factors such as your starting fitness level, diet, consistency, and the intensity of your workouts. Some people may notice improvements in strength and endurance within a few weeks, while more significant changes in physique and muscle definition may take several months of consistent training. Remember that patience and persistence are key to achieving long-lasting results.
How often should you do calisthenics?
The frequency of calisthenics workouts depends on your goals and fitness level. Beginners might start with 2-3 sessions per week to allow for recovery. As you progress, you can increase the frequency to 4-6 times per week for more intensive training. It's important to include rest days in your routine to prevent overtraining and allow your muscles to recover and grow.
Always listen to your body and adjust your training frequency and intensity accordingly. Consulting with a fitness professional can help you create a personalized calisthenics workout plan that aligns with your goals and fitness level.
Final Thoughts
Calisthenics and body weight workouts offer a practical and effective way to get fit and maintain a healthy lifestyle without the need for a gym.
With consistency and dedication, you can achieve your fitness goals, improve your strength, flexibility, and overall well-being, all while enjoying the freedom of exercising on your terms.
So, take that first step towards a healthier you and embrace the power of bodyweight workouts today!